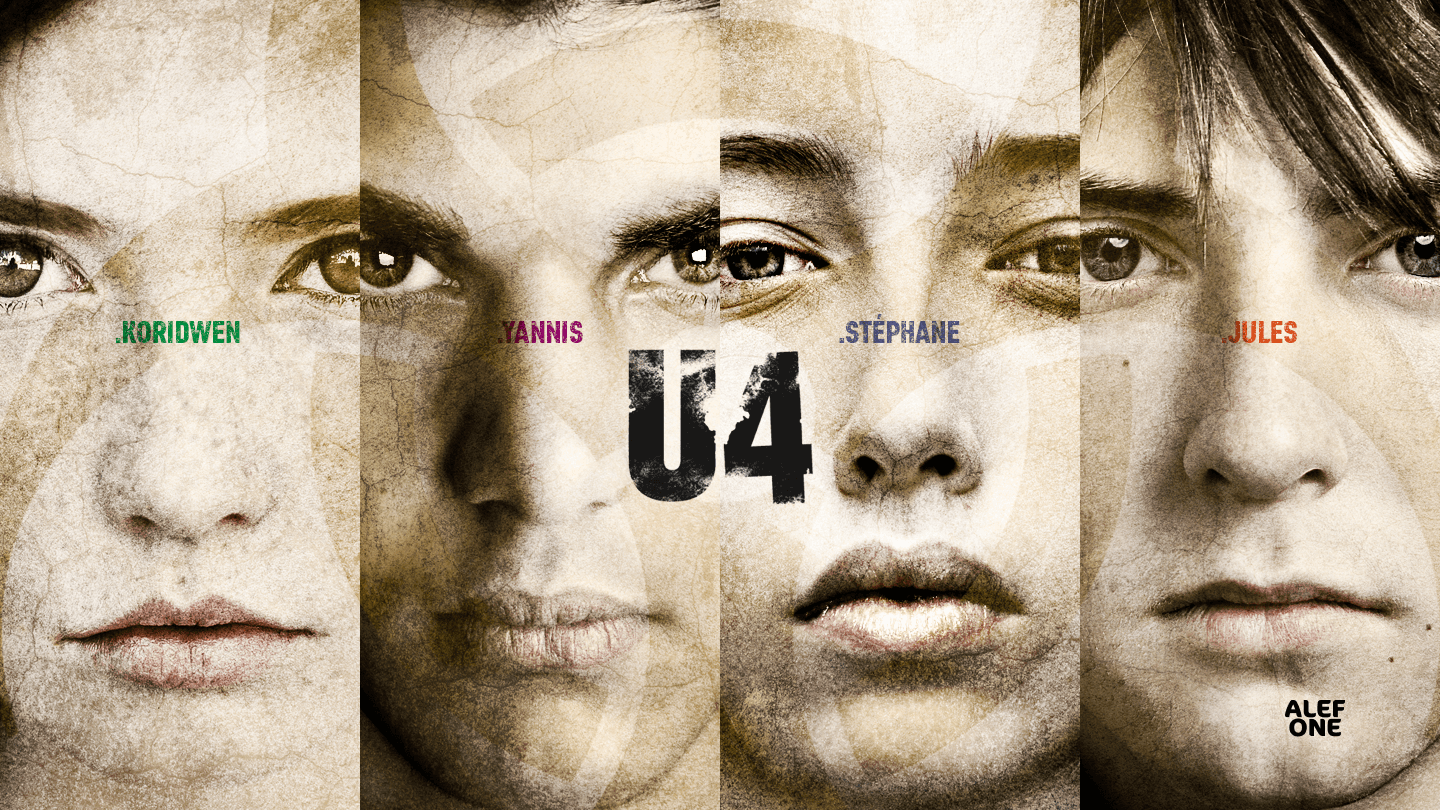 U4
THE BESTSELLING BOOK COLLECTION THAT'S SOLD OVER 320,000 COPIES, NOW ADAPTED FOR THE SCREEN!
It is November 1st and, in the four corners of France – Brittany, Paris, Marseille and Lyon – four teenagers receive a mysterious invitation on an online game forum: meet at midnight on December 24th under the oldest clock in Paris.
Then disaster strikes. In the space of a few weeks, adults and children around the world are felled by a pandemic. Only those aged between 15 and 18 are spared, though nobody knows why. Now the four teenagers, all with very different motivations, are determined to make that midnight meeting. Koridwen, Yannis, Stéphane and Jules don't know each other but, as the world collapses around them, their destinies are inextricably linked.
U4 follows these young adventurers as they navigate their way through chaos in search of solidarity, support, connection, friendship, love – and a chance to achieve more than they ever dreamed.
U4 is their story. 
Created by Rodolphe TISSOT and Marianne PUJAS
Directed by Rodolphe TISSOT (Ainsi Soient-Ils, La Dernière vague…)
MINI SERIES – ADVENTURE